The Gravely Commercial Mowers "WARRIOR", a 2006 Donzi ZF 38 Center Console, recently received an install of two Mackerel Socks using the No-Holes Velcro install method. The Mackerel Socks were installed into the boat's existing transom seat baitwell. The only items added to the boat were 3 small strips of adhesive backed Velcro (which are easily removed if necessary).
When not tournament King Mackerel fishing this owner requires full baitwell capacity so this particular install mandated the Mackerel Socks be completely and easily removable. This is easily achieved using the Velcro install method.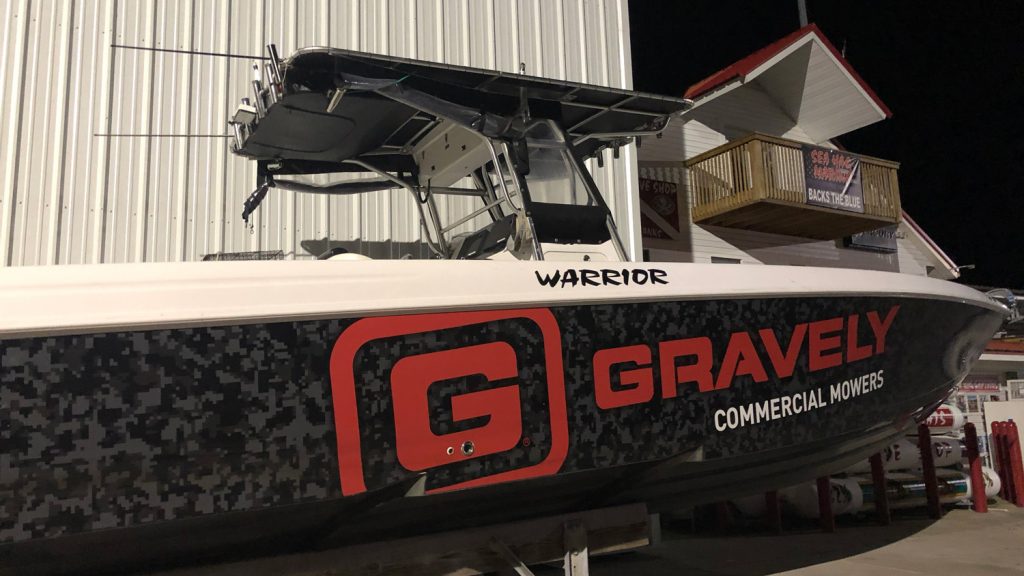 Step 1
Remove the seat/lid of the baitwell. While not completely necessary for install this gave better access to the work area. Removal involved removing 4 screws from the seat/lid hinges
Step 2
Wipe down and clean the area to which the adhesive backed velcro will be placed. Acetone, Denatured Alcohol or other solvent should be used to ensure surface is free from wax/grease.
Step 3
Place two adhesive backed velcro strips for one Mackerel Sock.
Step 4
Dry fit one Mackerel Sock
Step 5
Install 3rd strip of adhesive backed velcro and dry fit the second Mackerel Sock.
Step 6
Install and route Mackerel Sock Wire through mounting straps. In this install the wiring connects to a 4 Port Bait Sock Power Hub which is plugged into an electric reel receptacle already installed on the boat.
Step 7
Re-install seat/lid and test/check all clearances. All checks out good!
Step 8
Two Mackerel Socks installed and ready for action!

Still PLENTY of space in the baitwell to hold a substantial amount of smaller live bait.

Summary
The no-holes Velcro install method has many benefits. The Bait Socks are easily and completely removable. In less than 5min the Bait socks can be unplugged, un-velcro'd and stowed in a compartment giving the owner full access to their baitwell. The initial install is also very quick, the install above took approx 30mins while stopping to take pics. Need to sell the boat? Just pull off the adhesive backed velcro, wipe down with a solvent to remove sticky residue and there will be no signs of the past install.